Welcome to Infinity Radio, the station which reaches out to you with infinite music, infinite fun, and no stupid, annoying drama!
---
You can expect to hear music and fun, and whatever keeps you charged.

 

Yes, we will have variety, but as you will see, there are more aspects to this station besides the variety of music that is played.

 

We wwill also have a wide variety of programming here.

 

While we may not be a polished commercial radio station, we at management believe that such a station does not always bring the new and the unorthodox.

 

Here at Infinity, we believe that everybody's individual talents are important and they are something the listener can take with them after the show is over.


We hope you enjoy the programming here on Infinity, and you can tune in in the following ways:
Listen on Winamp and ITunes
If you would like to tune in with Media Player Tune in here.
If you would like to tune in with Real Audio Player click on this link.
If your player is not in the list, please get in touch with management. If you experience buffering hit the pause button for ten to twenty seconds.
Linux users: Don't be out in the cold. You can grab the .pls playlist file.
<
We are now affiliated with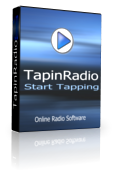 and we are part of their database so you can find us there.
Infinity Radio uses an Icecast/shoutcast configuration. This means for you, the listener, that you will never hear dead air (unless the server is having technical difficulties). When live programming goes off the air, automation (what we call Infinity's Choice) will pick up and you will be able to hear your favorite songs.
If you use a mobile phone and would like to tune in that way, click here and you will find a great list of programs you can use to do this.
---
If you have any questions, please contact management.


Also, why not keep up to date with the happenings on Infinity Radio by following us on Twitter? You can also like us on our new Facebook page where information about programming can also be found.



We are looking for a better place to have a blog, so now we don't have one. The Livejournal blog has been deleted because nobody has used it. We might move it to wordpress or a similar service so please join the listeners' list to get more details. I will post announcements and the schedule of upcoming programming for the day. Other dj's may post show announcements and archives of their shows as well.


You can subscribe to the Infinity Radio Listeners' list by going to the the Infinity Radio Listeners list info page and filling out the short form to subscribe to the list. Please remember that when you subscribed to the listeners' list, you will receive an email from mailman asking you to confirm your decision to subscribe to the listeners' list. If you do not receive this confirmation, please check your bulk or junk mail folder. Once you reply to this mail, You will need to be approved. This is for your good as well as station security. I usually check my email quite a few times daily, so I should get to your approval quickly. . If for whatever reason you have not been approved, please email management and I will reply to you as to the status of your approval. Please don't be shy.
If you are interested in finding out what is going on at Infinity Radio, please take a look at the announcements


If you want to look at the schedule, please go to the schedule
---
You can send a request for anything, including music, movies, sound effects, radio drama, books and much much more, please fill out our request form We will play your request during scheduled shows as well as infinity's Choice Programming. At some point, we will try to set our request form for live shows so it can be directed to the DJ you want to request music from, however, you can still get that functionality, as management makes sure requests are sent to the right dj's when they were received.


If you want to contact any of our DJ's, please contact us here


Profiles will be coming soon.
If you would like to download archives of our shows, why not find out a little information about how we archive by visiting our our archives page

---
Good news! Our DJ application is now up. You can now apply to be a broadcaster at our station by going to Our DJ Application Page
If you are a broadcaster on this station, please read the rules for all Infinity Radio staff members.
---


We will be adding more things as this station improves, so stay tuned!

---
---
Privacy Policy:
We do not sell anyone's information whether they have entered it into a form, put it on the listeners' list, or by any other means. That information remains the property of the listeners, broadcasters, or any other staff who put the information out. Also, all content which is streamed through the servers we lease is the property of the person or persons who have produced that content, and we do not take credit for any content streamed here unless it is truly our own. If anyone chooses to be unsubscribed from the list, they can follow the directions they get in the welcome email or write management for assistance and we will gladly help.
---
This is a privately-owned, nonprofit station owned by two people who just want to have fun and create a station like no other, with none of the drama that is normally attached to internet radio stations. Our test server and website are provided by Stream Orbit and our main server is provided by Lava-net through the services of BofhNet and with the kind help of Gene Johnson who helped to design the Infinity's Choice System.
Copyright 2010-2013 by Infinity Radio. All rights reserved.
Last Updated: May 10, 2013